The Trevor Williams Kids Foundation empowers Montreal's youth to become socially conscious members of their community through sports, education, and mentoring. Whether the aim is to provide support and education or address physical, emotional, intellectual and spiritual needs – our programs and staff are devoted to helping youth gain confidence in themselves so that they can make better life choices in the future. Since 2002, our hands-on, holistic approach has been proven successful among youth of all ages, and backgrounds. Our promise to our youth is to remain a positive and consistent presence in their lives, providing mentorship and models of success.
WE
FOSTER EDUCATION
PURSUE EXCELLENCE
PRACTICE HONESTY
CREATE FUN
Canada's NATIONAL Basketball Team '92 – '93
Head coach  – Dawson AAA Women's Basketball (CEGEP Provincial Champions (2002, 2009, 2010, 2012, 2018, 2019)
7 x QUEBEC Coach of the Year
2 x CCAA Natonal Coach of the Year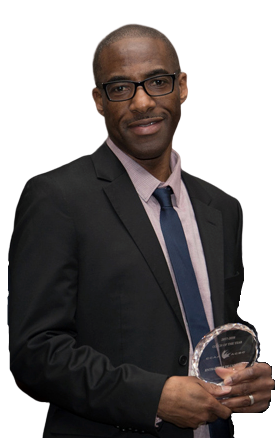 Trevor Williams grew up in Little Burgundy, an inner-city Montreal neighbourhood. His perseverance and basketball skills landed him the opportunity of a lifetime – a basketball scholarship to an American university and a chance to play for the Canadian National team. After playing for Division 1 universities in both Louisiana and New Jersey, Trevor played against basketball legends including Michael Jordan, Magic Johnson and Larry Bird from 1992 US Dream Team.
But basketball glory was not what Trevor was after. He returned to Montreal with a vision – to change the lives of youth across the city. With childhood friend Dean Smith, Trevor founded the Trevor Williams All-Star Basketball Academy in 1992, an instructional basketball camp that drives youth to be the best that they can be. The Trevor Williams Basketball Academy has a distinctive mission: to create good basketball players – but more importantly, good people. In 2002, Trevor expanded his vision founding the Trevor Williams Kids Foundation, a non-profit organization aimed at teaching life skills to youth from impoverished families.
Both the camp and the foundation are clear manifestations of Trevor's motto: "academics plus athletics equals a perfect education." He continually stresses the importance of balance – and the importance of health, well-being and education. By educating and empowering youth, he has made a tremendous difference in the lives of youth across the city.
Trevor Williams now coaches basketball at Dawson College, and continues to serve as both Director of the Basketball Academy and President of the Foundation. He is a well-known and widely respected figure in the Montreal community and in the basketball community of universities across North America.