"When You Want To Succeed As Much As You Want To Breathe, That's When You Will Be SUCCESSFUL!" Eric Thomas
Welcome to MVP Basketball Workouts
---
My mission as a sports coach and physical trainer is to help an athlete build on their innate talent and to develop superior skills in order to perform at high levels of competition. I focus on teaching athletes specific training methods based on weekly goals, which in turn helps to build a strong work ethic and sports psychology. In order for an athlete to realize his or her maximum potential, they need to be physically and mentally determined, focused, able to work repetitively on specific workouts and training routines and able to listen to instructive feedback while training. My program provides athletes with these aforementioned tools. As someone with over 30 years experience training athletes, my goal is to make sure each one reaches their full potential.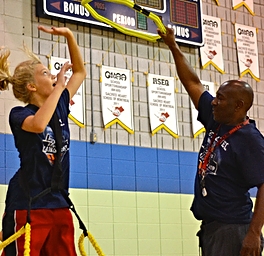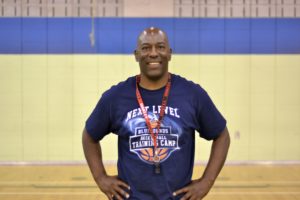 ---
dean smith - your trainer
---
"Basketball is a beautiful game when the five players on the court play with one heartbeat"
---
DEAN SMITH WAS BORN AND RAISED IN LITTLE BURGUNDY, WHERE HIS SENSE OF COMMUNITY AND FAMILY PROVIDED A STRONG FOUNDATION FOR HIS FUTURE IN ATHLETICS.

From an early age, Dean played competitive hockey, baseball, football and basketball. His abilities in football led him to play for the Junior Alouettes for a season. Dean helped lead the Dawson College AAA basketball team to a provincial championship, as well as a national and provincial championship. Dean's real passion, however, is in teaching and coaching.

Over the years, Dean has coordinated a number of morning and after-school basketball programs for schools such as ECS, Lower Canada College, Royal Vale, The Study, Roslyn and St. Georges Elementary, as well as, both the Westmount and Jewish YMCAs. He has coached the Bantam, Midget and Juvenile girls teams at ECS since 1997; he traveled to the United States and coached the AAU TWBA Bluehounds girls traveling team for three consecutive summers from 2007-2009 in Las Vegas, Philadelphia, Connecticut, Washington, North Carolina ,Pennsylvania and Atlanta.

He was also head coach for the Dawson Community Blues Bantam, Midget and Juvenile girls from 2002-2008. He coached for the Dawson College Women's AAA basketball team from 2002-2009 and helped lead them to a provincial championship in 2002. Dean is also a masters skills coach and a personal trainer for athletes wanting to improve their game on any level.

Dean's passion was fully realized in the co-founding of a foundation, which seeks to improve the moral and physical well-being of youth, through sports. Co-founding the Trevor Williams Kids Foundation, as well as, the Trevor Williams Basketball Academy has been the highlight of Dean's athletic career, as it takes the notion of "each one, teach one" into the heart of the city and into the spirits of those who share a love of the game.